Night Shift and Travel Nursing
You have got a great travel nursing job lined up. It's in a city you have always wanted to visit and a well-respected medical center. The only thing that may have you a bit worried is it involves working the night shift.
Some travel nurses love night shift, while others just deal with it. But it is possible to work nights and not walk around like a zombie during the day. Whether you are new to working the graveyard shift or you have been doing it for years, it's important to make sleep a priority.
If you don't sleep well working nights, you might end up sleep deprived. We all know that when we are tired and sleepy, our patience often runs short. It's harder to cope with stress when you're tired. While occasional sleep deprivation probably does not have any lasting or serious effects, if it becomes chronic, it can lead to problems.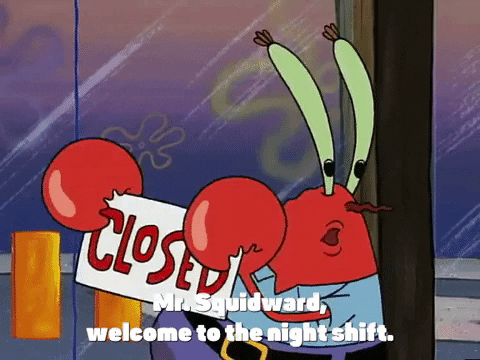 How Night Shift Can Affect Your Wellbeing
Working night shift itself is not bad for your health. The issue might be not getting enough sleep during the day. You might be one of the lucky ones that sleep well as soon as your head hits the pillow. But for many night shift workers, getting enough shuteye during the day is challenging.
If you don't sleep well working nights, you might end up sleep deprived. We all know that when we are tried and sleepy our patience often runs short. It's harder to cope with stress and it can leave us cranky. While occasional sleep deprivation probably does not have any lasting or serious effects, if it becomes chronic, it can lead to problems.
Consequences of sleep deprivation can include the following:
Shift work disorder
According to the National Sleep Foundation, about 10 percent of people that work the night shift are thought to have shift work disorder, which involves insomnia and excessive daytime sleepiness.
We are inheritably programmed to want to sleep at night and be awake during the day. The way it works is during the day, melatonin, which is a hormone that helps you sleep, is suppressed. In the evening, melatonin is produced, which helps you fall asleep. Melatonin production is somewhat regulated by light, which is why it is suppressed during the day.
It's our natural internal clock that leads us to sleep in the evening. If you work the night shift, you're asking your body to do the opposite and not only stay awake all night but be alert enough to care for patients.
Because you're going against your internal clock, sleep may be harder to come by during the day. Symptoms of shift work disorder include:
Difficulty concentrating
Insomnia
Irritability
Fatigue
Decreased immunity  
If you routinely do not get enough sleep, it can increase your risk of catching a cold or getting some other type of illness. Sleep helps the body strengthen the immune system and produce cytokines, which fight infection. If you're not getting enough shuteye, your body may have a more difficult time fighting off viruses and infections.
Weight gain
Working nights may lead to a few extra pounds if you're not careful. It's not just all those late-night potlucks that lead to weight gain. Sleep duration affects the hormones leptin and ghrelin that play a role in hunger. Leptin tells your body you are full. When you are sleep deprived, your body does not produce as much leptin.
Ghrelin is the hormone that tells your body to fuel up and eat. It stimulates hunger. Guess what? When you're short on sleep, you produce more ghrelin. So, if you are very tired, your hormones are sending the signal to eat and to keep going.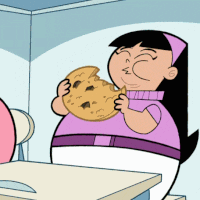 Advantages of Working Night Shift as a Travel Nurse
While it might seem all doom and gloom working nights, that's not necessarily the case. There are also advantages to working overnight. For example, working nights often means a quieter environment. Visitors are often limited, and certain procedures and therapies are not scheduled at night. You don't have to work treatments around physical therapy or the lunch trays.
Hospitals also usually pay a shift differential for working nights. So, working the graveyard shift means a higher paycheck, which is also a plus.
Although teamwork may be great on any shift, many night shift nurses talk about the camaraderie on nights. Maybe it's the fact there are sometimes fewer resources available or management is not around. But there is often a strong bond among night shift nurses.
Tips for Getting Better Sleep on Travel Nursing Jobs 
If you are planning on working the night shift or you already do, you can prevent health issues and feel good. But it may take a little more thought and planning. Consider the tips below to sleep better and feel good:
Stick to the same shift
If you are moving from one assignment to another, you might not always work the same shift. But it's harder on your body to keep switching shifts. If you typically work nights, try to stick with it on each travel assignment.
Limit alcohol before bed
If you have an occasional nightcap, it probably will not interfere with sleeping. But it's important to avoid going overboard. Although a drink or two may help you get to sleep faster, it's not your best bet in the long run. Alcohol is thought to decrease rapid eye movement sleep (REM), which is needed for restorative sleep.
Exercise 
Exercise is a great way to reduce stress, maintain a healthy weight, and strengthen your muscles. But it also helps you sleep better. The exact physiology of how sleep enhances sleep is not fully understood. But it appears exercise may increase slow wave sleep, which is the deep sleep that helps you feel refreshed. Just don't exercise too close to bedtime, or it may prevent you from falling asleep.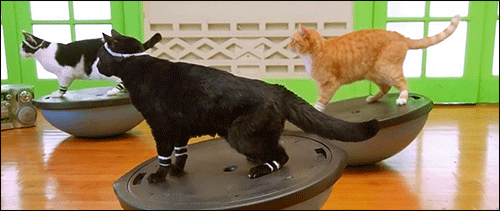 Don't go overboard with caffeine 
Caffeine can stay in your system for several hours. So, that cola you have with dinner can interfere with falling asleep. Consider limiting caffeine several hours before bed.
Set the stage
If your sleep environment is not conducive for sleeping, it might make getting enough rest hard. Sleeping during the day when the sun is out can be especially challenging. Making your bedroom sleep-friendly can help.  Most people sleep better in a dark, quiet, and cool environment. But set a temperature that is right for you. Invest in blackout curtains. Consider using earplugs or a white noise machine to block out outside noise.
Limit screen time 
The light from your laptop or cellphone can trick your brain into thinking it's daytime, which may decrease melatonin production. So, say goodnight to Facebook and Twitter a few hours before bed and ditch the phone.
Chill before bed
You need a little downtime to unwind and relax before bed. If you're doing a million things before bed, once you try to sleep, your mind might be racing. Finds healthy ways to relax, such as reading, deep breathing, or listening to music.
How to Generally Cope with Night Shift
It's not just your sleep schedule that might be affected when you work the night shift. Your meals, exercise schedule, and social life may also be a bit different. The following suggestion may help:
Eat healthily
Limit sugary and greasy snacks that can lead to weight gain. Opt for fresh veggies and fruits, lean protein, and whole grains to provide your body with the energy it needs.
Stay connected
Working nights when everyone else is asleep and trying to sleep when the world is awake can leave you feeling out of the loop. Make an effort to connect with friends and family on your days off.
Monitor your health 
You can work nights and still remain healthy. But it's important to monitor yourself for any negative effect your unconventional sleep schedule may have. Check your blood pressure, weight, and see your doctor as recommended for physicals. If working nights does have an adverse effect on your health, you want to catch problems early.
Take a quick nap if you need one
If you don't sleep well during the day, a short nap before work may help you recharge. Just be sure not to sleep too long. According to the American Sleep Association, the ideal length for a nap is about 30 minutes. If you sleep too long, you may cycle into deep sleep. Waking up in the middle of deep sleep may leave you feeling groggy and tired.
Don't drive if you're too sleepy
Although it's normal to be tired at the end of your shift, if you are very sleepy, avoid driving. If you feel you are too tired to drive, call a friend or ride service to get home. Better yet, plan ahead and take public transportation.
Conclusion
Working night shift as a travel nurse can be great. But it is helpful to take the step above to stay healthy and productive throughout your shift and beyond!