10 Reasons Why You Should Choose Travel Nursing Over Traditional Nursing.
With an endless number of pros and very few cons, the profession of travel nursing presents limitless opportunities. You may have heard about the pay and benefits package that is offered to travel nurses. Beyond the financial appeal there are many reasons why you would choose to follow this career path.
Some of the most notable travel nursing benefits are:
The ability to expand on your skills as you experience working in diverse environments
Being able to be close to your family
Getting to meet new people
Living in several cities before you decide to settle down in your favorite
There are many aspects to travel nursing you won't find in other professional environments.  What's not to love? These are some of the top reasons why you should consider becoming a travel nurse.
What Are the Benefits to Travel Nursing?
1. The Opportunity to Explore and Have Endless Adventures
As a travel nurse, you can explore the entire country and discover what you love. Jobs can be found in any city you can think of, so you'll have endless opportunities to pick and choose your adventures. It's a great way to explore while doing what you love. Whether you like skiing in the mountains, walking on the beach, or hustling in a big city, you'll be able to find the perfect assignment.
One of the biggest benefits to the field is the opportunity to experience different places and environments, before choosing where you'd like to settle down. You can knock off places on your bucket list or live like a local for 13 weeks in a city you've always been curious about. You won't just be a visitor—you'll get a full experience. Many people choose travel nursing to segue into a full-time job in a new location they've fallen in love with.
2. It Offers Freedom and Flexibility
Travel nursing is a very unique field in the fact that you have power over your options, and you choose where to go and when. Contracts vary in position and location. You can make a selection according to your reasons and needs—you'll have complete control. Generally, travel nurse agencies post a list of current openings. Consider your options, and inform your recruiter which opening you're interested in and where you're willing to go.
As a travel nurse, you can accept assignments based off of anything you'd like, whether it's your hobbies and interests, curiosity about a new place, or wanting to be close to family.
3. It Works for Nurses At Any Age
If you've heard that all travel nurses are young, that's a myth. You're never too old to be a travel nurse—in fact, many travel nurses are professionals who choose to travel for the last part of their career either before or during their retirement. Many travel nurses who are young are in the field before they start families or because they enjoy the freedom to visit the country without any obligations.
Travel nurses hail from many different backgrounds, and they span many ages and demographics. If you're reaching the age of retirement, travel nursing may be perfect for you, because you can choose to work or not work for months at a time. You can travel across the country, work for a little bit, and visit your grandchildren.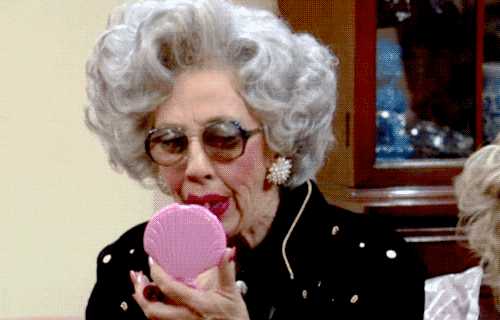 4. Housing or a Stipend can Be Taken Care of in Travel Nursing Jobs
Did you know that sometimes housing is handled by the staffing agency when you're a travel nurse? Having to find a new place to stay every time you accept an opportunity isn't something you'll have to worry about. Your options for housing will range from one-bedroom or studio apartments that are fully furnished, to extended stays at hotels.
Many travel nurses accept the housing that's provided because it's something less to deal with as they move to a new city and begin working. You're also always welcome to travel with a friend or stay with family members, and all housing is typically private unless you request a roommate. This is an especially great aspect for travel nurses who are trying out different locations and environments before choosing to settle in their permanent home.
5. You Can Avoid Office Politics
A difficult aspect to working in a hospital and other healthcare settings is that, like many workplaces, management issues and office politics can be rampant. With traditional nursing, you're likely to face the same issues every day and be around the same people all the time—for better or for worse. Sometimes, you can get caught up in drama, whether you intended to or not.
For travel nurses, things are different. One of the blessings of short-term contracts is that once your 13 weeks are up, you have the opportunity to move on and leave the drama behind. Burnout and compassion fatigue are also very common among nurses, and the potential of becoming mentally and physically exhausted is decreased if you spend only a couple of months at a time in one location.
This also allows you to focus on the reasons why you enjoy your job; you can go back to the basics of helping people. With travel nursing, you can forget the drama and office politics, and focus solely on the patient and the care you provide for them.
6. It Provides Professional Growth
When you work in a variety of environments alongside different professionals, processes, and equipment, you'll not only expand your nursing skills, you'll also develop new skills such as critical thinking, adaptability, and organization. Whether you choose an assignment at a large teaching facility, or you'd like to work at a small rural facility, you'll learn how to:
Be flexible in different settings
Gain independence
Develop your people skills
Enhance your cultural competency
There are some experiences that are only accessible through travel and through interacting with a wide variety of professional environments as well as patient populations. Travel nursing offers this type of experience, and you'll have the opportunity to work at some of the top facilities in the country. Keep in mind that you won't gain just professional skills, but life skills as well. By traveling, you'll have exposure to a little bit of everything.
7. You'll Be Able to Try Out New Specialties
There are so many ways you can work as a healthcare professional—but sometimes, people become stuck in the same specialty for years. It's especially easy to feel as if you can't go anywhere, if the specialties are limited in your hometown. When nurses have the opportunity to travel, they can sometimes choose different specialties and use this as a means to expand their skills.
Branching out and adopting new specialties will provide you with a unique skillset that will make you even more of an attractive hire. If you're ready to upgrade your nursing resume, travel nursing is a great opportunity to build on this and gain new skills. Between your range of on-the-job experiences, your range of settings, and large amount of professional contacts, you can stand out from the crowd.
8. Endless Opportunities to Meet New People
Do you love meeting new people? One of the best aspects of being a travel nurse is getting to become friends with, and work with, people who you otherwise would have never met. You'll create friendships and professional relationships from all walks of life as you travel. You're put in touch with people from different cultures and neighborhoods, who have different interests and hobbies. Travel nursing comes with endless opportunities—and this includes socially, as you'll cultivate relationships you never would have dreamed you'd have.
As you meet new people, you'll likely miss your old friendships as well. Since travel nurses accept contract positions that typically last for 13 weeks, you can take breaks between your assignments to visit friends and loved ones, so you can make sure you keep up with that side of your relationships as well. You can conduct visits—without interrupting your work flow.
9. You Can Choose to be Close to Loved Ones
With travel nursing, you have the power to choose where exactly you would like to work, and this provides you with the unique opportunity to step back and consider what's happening with loved ones in your life. In this field, you won't be stuck halfway across the country from your family—you can visit everyone even if they're scattered around America. Has your father experienced poor health recently? You can choose to work in the city he lives in. Is your daughter having her first child? You can work at a hospital close to her.
The ability to pick and choose where you live and work is especially beneficial when you encounter unexpected challenges in your life. As a travel nurse, you can work emergency situations into your schedule and change your assignments so you can be there for loved ones.
10. Rest Easy with Job Security in Travel Nursing
Travel nurses hardly worry that there's a chance they'll become unemployed. It's a career field that's currently in high demand. Demand for travel nurses hit a 20 year high between 2015 and 2016, and the need is expected to increase by 10 percent.
Healthcare has traditionally been a secure field, as healthcare facilities are always in need and there has always been a demand for healthcare professionals. As a travel nurse, you'll always have a job—whether you're helping to fill a staff shortage or are working seasonally. If job security is important to you, travel nursing is definitely an occupation to look into.
Conclusion
If you enjoy meeting new people, would like to have adventures before you settle down, and want to expand on your professional and personal skills, travel nursing is the field for you. You'll make new friends and can arrange your assignments so you're able to visit family members as needed. Travel nursing offers a flexible and adventurous lifestyle that few other fields have. It's a great way to experience life and explore the country, and you'll gain the ability to adapt to any type of environment.
More than that, it's a great way to build your career and your resume with a job that's highly in demand. If it weren't for travel nurses, many facilities would lack skilled healthcare professionals. The job makes a difference—both in your life and in the patients you care for.
As long as you have an open mind and a free spirit, you'll have fun and be successful as a travel nurse.