After you have applied to a travel nursing job and approved the terms of the contract with the travel nursing agency, you will most likely be asked to interview with the facility. This is usually a telephone interview. Some facilities are moving to a video chat with an application like Skype or Zoom.
Interviewers want thoughtful answers about your experiences as a nurse. They are looking for responses that will confirm you are a great fit for the travel nursing position in their unit. Be sure to review your travel nurse resume right before the interview. Take a highlighter to anything that you want to make sure you discuss in your travel nurse interview.
It can be difficult to find a balance between seeming like a know it all and just being an awesome nurse that loves their job ?.  Try to sound confident but avoid talking about 'the way they doing things at my facility'. Interviewers want to know they are hiring someone that can adapt to the unit and is willing to learn the hospital's policies and protocols.
Preparing For Your Travel Nurse Interview
1.  Research the interviewer if possible
See if you can find out the name of the person who will be conducting your interview from your travel nurse recruiter. Usually the manager of the unit you are applying to interviews you. It could also be someone from human resources or from the managed service provider (MSP). Google their name! Try to find a professional profile like LinkedIn or Indeed to get some info about the interviewer. Facebook or a Google search will give you some info, but the professional pages may hint to their values and work ethic, as well as any past experience you relate to. You can also try asking your travel nurse recruiter if they know anything specific about the interviewer.
If you and the interviewer have a common hobby or are from the same area, use that as an icebreaker before the questions start. This can establish a relationship with the interviewer and calm your nerves.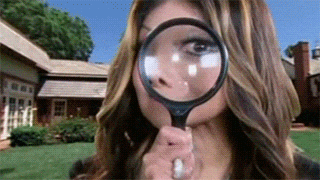 2.  Research the facility/location
Find the website for the facility where you are applying. Similar to writing your travel nurse resume, you want to look for the mission and goals of the organization. Try to emphasize these qualities during your interview. Make them feel like you are the perfect fit! You can also reach out on social media to travel nursing groups and ask if anyone has worked in that unit. They may be able to give you feedback about what is important there, or even give you some interviewing tips!
3.  Smile!
Even if the interviewer cannot see your face, a smile goes a long way. Research has shown that when you talk while smiling you sound like a more pleasant person over the phone and are more likely to be hired. As you are answering the questions try to stay positive and be a breath of fresh air!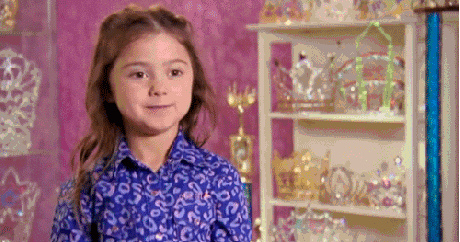 15  Travel Nursing Interview Questions to Be Prepared to Answer
1.  What can you tell me about your background?
This may seem like a redundant question since they most likely have your resume sitting in front of them. Give a brief run-down of your work history and emphasize on your most recent experience that is related to the travel nursing job. For example, my personal answer would be something like,  "I have been an ICU nurse for 12 years. I have also worked per diem in an ER and as a flight nurse. Most of my experience is at a level I trauma center. Currently, I work in the SICU there but have worked in their critical care float pool as well. I have also completed a few travel nursing contracts in the past." In this short answer I communicate my years of experience and my specialty area. I also mention the float and travel experience to demonstrate my flexibility and adaptability.
2.  What qualifications and experience do you have that make you the best candidate for this job?
Focus on your relevant work history and training that will apply to the travel nursing job. Since my main specialty is general ICU, if I were applying to a CVICU (Open heart), I would make sure to talk about my float pool experience and my exposure to CVICU during that time. I would also mention my flight experience again because we were expected to be able to care for all types of critical care patients.
3.  What are your strengths in practice?
Prior to your travel nursing interview, prepare a list of your strengths and areas for opportunity (I don't believe in the word weakness in a professional setting ?). Mention the pertinent strengths. If you are applying for a travel nursing job in an emergency department, point out your multi-tasking skills and ability to function well in a fast-paced and high stress environment. Maybe mention how great you are at triaging. If oncology is your thing- tell the interviewer about your compassion and empathy.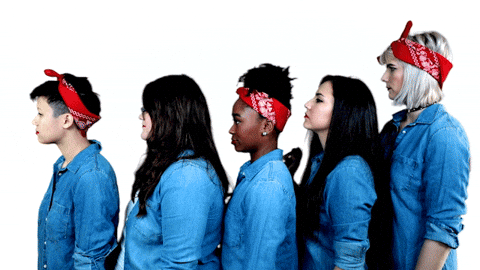 4.  Do you lack any experience or have weakness in an area that may hinder your ability to perform this job efficiently?
I know I said I didn't believe in the word weakness- so we will call it area of opportunity ?.  This feels like a trick question, doesn't it? It's like asking, "why shouldn't I hire you?" And obviously, you want to try to steer the conversation away from this topic. I like to say something like, "I can't think of anything currently but I am always open to learning better ways to improve my practice. When I see an area of opportunity, I take the chance to learn something about myself and strengthen my practice".  
5.  Give me an example of when you have been a team player.
Prior to your travel nursing interview, take some time to write down a few situations that you can use for questions like this. Choose an instance when you worked well together with your coworkers- maybe a rapid response, code or difficult patient situation. Or, give an example of times you've acted as a resource for a co-workers.  The interviewer wants to hear when you've put the unit's or hospital's needs above your own.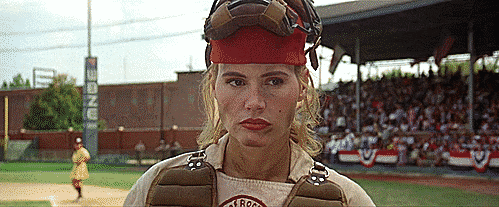 6.  Tell me about a time you and a colleague differed in opinions about what was best for the patient. How did you resolve it?
The interview is essentially asking how you deal with a difficult co-worker…or trying to find out if you are the difficult co-worker. I usually provide an example about disagreeing with a physician about patient care. Something like this, "Well, when Dr X thought that IV Lopressor was the best for this hypotensive patient, but I thought Amiodarone would be better, I first asked him what his rationale was for Lopressor? It didn't make sense to me and I respectfully told him so and asked him to please double check with his attending". This narrative only applies at a teaching hospital with residents, but I've communicated that I am respectful of others and that I know how to use the chain of command.
If you want to talk about a time with a fellow RN co-worker, make sure to convey that you are respectful, know how to escalate issues through the clinical leadership ladder, and are always aware of the patient's safety and satisfaction.
7.  Why do you want this position?
It may be tempting respond with why you want to live in that location or how great travel nursing pay can be. Put a little thought into this answer. If this is your first travel nursing job you can talk about wanting to have a different experience than your staff job and being excited to see new ways of doing things. If you have been traveling for a while you should still reference wanting a new experience and further expanding your nursing practice.
Experienced or not, your goal is to portray that you are there to learn, fit in, and complete the contract. It is okay to discuss why you are moving to the area if it's something that shows you have ties other than the hospital. If your spouse is military or you have family in the area, feel free to offer this information. It lets the interviewer know that you are less likely to break a contract if you have personal commitments.
If you know specifics about the facility or unit you are applying to, you can also respond with something like, "I've heard great thinks about the trauma ICU here and the quality of care. I really want to be a part of that!" (Obviously, substitute trauma ICU with your area of care).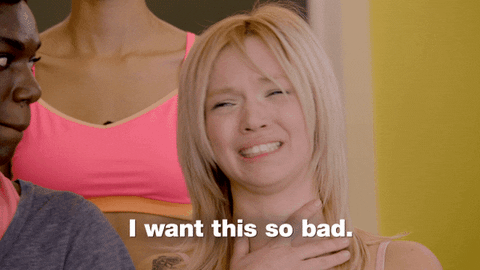 8.  Why are you leaving your current position?
Try to be as honest as possible. If you want to seek out new experiences, strengthen your practice, and see other parts of the country, say so! I wouldn't mention anything negative like disliking your manager or facility. Every unit has its challenges. The interviewer doesn't want to feel like they are hiring someone who is going to complain about everything or have issues with management. If it's because your prior assignment is ending you can certainly share that!
9.  What are your future goals?
This is your time to discuss any plans for advancing your degree or obtaining certification in your area of practice. You don't have to be enrolled in school to show that you are planning on furthering your career. Anything you say here allows the interviewer to see your ambition and motivation.  If your future plans are to keep travel nursing, that's ok, too!
Being a travel nurse for life doesn't mean you are a failure. In fact, many managers prefer that be your only commitment.  A school schedule means more limitations in your scheduling.
There is no wrong answer here. Be truthful.
The interviewer may even ask if you would extend if necessary. Leave that option open. I usually say, "I wouldn't rule it (extension) out! I am excited to start the assignment and see how the unit functions". Non committal ?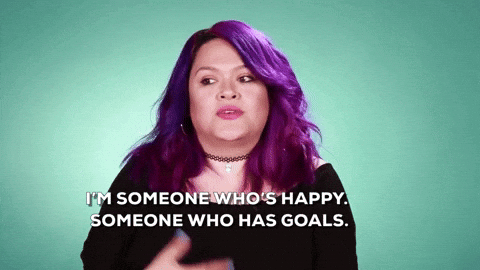 10.  How do you deal with stressful patient or family situations at work?
Hint: the answer is NOT "I immediately get my charge nurse or manager". Yes, that may be the end result, but the interviewer wants to see that you are capable of troubleshooting on your own first. You should explain that you ask the patient or family member if there is something you can help them with or if they have concerns about the care being given. You can express to the interview that you know patients and families are stressed and you understand that this is sometimes displayed as anger or frustration with staff.
Make sure to include your concern for patient safety and satisfaction, and also that you prioritize what needs to be done in order to continue to provide safe and satisfactory care.  Reiterate that if you feel uncomfortable, unsafe, or that the situation has escalated beyond your scope, that you enroll resources (charge nurse, manager, supervision) to help you manage the situation.
11.  Provide an example of a time you went above and beyond for a patient.
So, everyone knows about the changes to hospital reimbursement that have taken place in the last 10 years, right? Well, if you don't, patient satisfaction is the driving force behind how hospitals are paid. Patient surveys, along with other data related to clinical care, determine how much of the patient's stay will be reimbursed to the hospital. As travel nurses, we are at the frontlines of patient care and have the biggest opportunity to impact this.
You want to make the manager think you are a patient satisfaction champion. I like to tell a story about the time I found a notary for a family member on short notice. My hospital does not provide this service, but I tracked someone down at the medical college to help me out. The patient's daughter needed a letter to prove their father was critically ill and most likely going to pass away in order to be refunded the money for a cruise she was supposed to be leaving for the next day. I was able to do this with the help of my co-workers and this allowed the family member to be present at the end of the patient's life and not be stressed about losing a large sum of money due to the circumstances.
Any time you have advocated for a patient, gone above and beyond, or taken the time to sit with a patient and their family to coordinate care is a great example of your impact on patient satisfaction.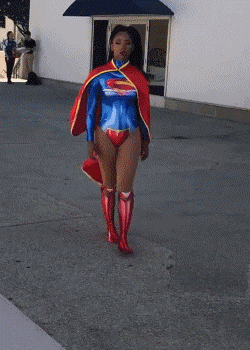 12.  Are you willing to learn?
Easy one! Yes of course. If you say no to this, then there is nothing I can do to help you. Illustrate ways that you have sought out your own learning in the past. The most important part of this question is actually  unspoken. The real question is: "are you willing to learn to do things our way?".  Try and show the interviewer that any old habits you have can be left behind and you will adapt to their facility. Give an example of when you were able to grasp new information and put it into practice immediately.
13. Are you willing to adopt the way we do things at this facility?
See above ? Again- yes, yes, YES! Not only are you willing to adopt their ways, but you are looking forward to it. That's the message you want to send.
14. Are you able to make quick decisions?
This is most important for fast paced units. If your specialty is more laid back, you may not be asked this question. The interviewer wants to know that you can think on your feet. They need to know that you can still be an effective decision maker even when you are in an environment outside of your comfort zone.
15.  Tell me about your greatest accomplishment.
If you can relate this back to the travel nursing job that you are applying for, great! A great answer is always "Becoming a nurse!" But, be prepared to discuss why you feel that way and why nursing has been such a success for you. If your achievement is unrelated to nursing, be sure to try and related it to the profession or travel nursing job. Choose something that demonstrates your motivation, knowledge, compassion, or people skills. You should this reply write this down prior to the interview.
Triumphing Over Your Travel Nurse Interview
The best thing you can do to assure success in your travel nursing interview is BE PREPARED! Use these questions as guidelines and have written answers and examples to use during your interview. Do as much research as possible beforehand. Use your recruiter as a resource. Ask if they have any tips for this specific facility or interviewer.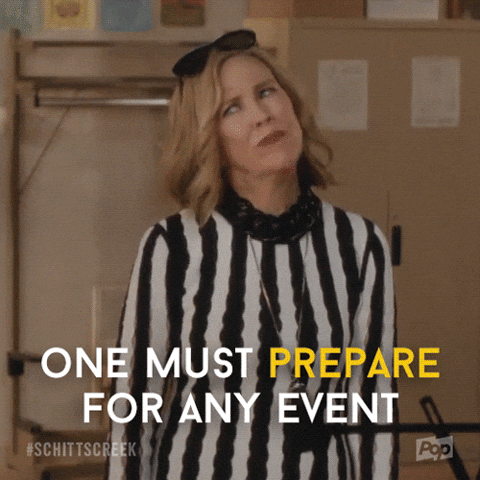 Other Things to Consider During your Travel Nursing Interview
If you are asked to complete a video interview, treat it like an in-person interview. Ensure you are in a quiet area with minimal distractions. I once completed a video interview only to realize that my clean laundry (including my "delicates") was airing out behind me as I tried to convey how amazing I am. Thankfully,  I still got the job… but was mortified to face the person I interviewed with (She never mentioned it, THANK YOU).
Ensure that you have your phone or computer charger nearby to avoid losing the call or chat in the middle of your travel nurse interview.
And don't forget to SMILE! I know I already mentioned this, but it really makes a difference and a lot of travel nurses swear by this trick.
Usually at some point during your travel nurse interview, you will be asked if you have any questions about the job. See the next article for travel nursing questions you can ask to get the best idea of what the travel nurse job entails.