Wanderlust
I love exploring new locations as a travel nurse. Some of us are just adventurers. We have nomad souls that won't be satisfied unless we are on the move and discovering new places. With travel nursing I can choose my environment whether I am craving big city life, mountains, beaches, or the desert. If I am feeling I need something different, I can take an assignment in a hard to fill area. I have experienced some of the most unique experiences developed some cool new perspectives in smaller hospitals that are hard to fill positions.  Embrace that wanderlust!! With a little organization and planning, I have lived my dreams. Sometimes when I am bored, I think of my top 3 locations and just start searching! (even though it's a bit early for me to be searching, I like to know what I am up against in advance).
Finding my Future Home
I have also traveled to a location with the goals of exploring an area before I potentially move there. For example, I was thinking I may want to live closer to my family (they mostly live in southern NH), as my grandmother and parents are aging and I may need to be around. Well, I am glad that I took an assignment first before dedicating myself to that cause. Don't get me wrong, I love my family but I realized that I could never return to live in close proximity to all of them. I recognized that the general area and culture just wasn't for me. In all my travels I have come to need something different from the routine day to day "traditional" life.
Career Mobility
I did have a good excuse to tell my family ?. I told them that I found out that I couldn't take a contract at the same hospital directly after completing an assignment there (they assumed that I wanted to stay at that hospital…look for future posts where I will share stories from that hospital and you will realize that it wasn't ideal…).  Some agencies have this stipulation, so if your plan is to just transition to permanent staff you my want to check with your recruiter before signing a contract.
Taking Time Off in Between Jobs as a Travel Nurse
I love being able to take time off when I see necessary. I sometimes plan to complete my assignments around vacations, preplanned events, or even the holidays. Imagine working NO holidays in December or January? I know, unfathomable. But, I've used travel nursing a few times to make it happen!
For me, the best part of travel nursing are the experiences and adventures in between assignments. I like to take 1-2 months off to visit family, take a road trip, or travel abroad. How many staff jobs allow you to take 60 days off a year? None. The answer is none. I could dedicate a whole article on how to maximize your adventures in between assignments!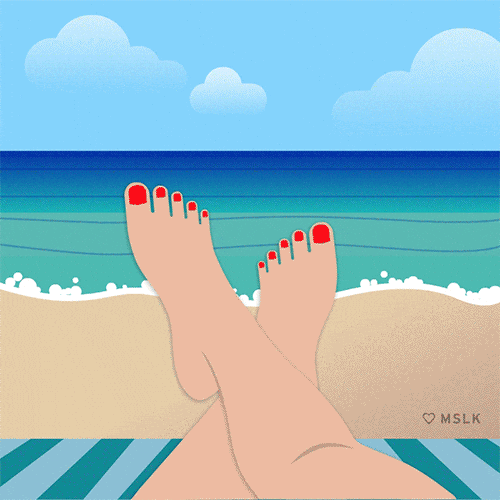 Flexibility
If I need specific days off during my assignment I ask for them in advance and add them to a contract to guarantee the dates. I make sure I have my dates straight before signing a contract. I've also been lucky that most of my assignments have essentially allowed me to do self-scheduling. They ask my availability and are usually able to fulfill whatever needs I have.  I've even taken extended time off (a week or more) to take a vacation during a contract. Traditionally I am required to extend my contract by that amount of time. More on this in a future article
Pay as a Travel Nurse
Let's be real and talk money. Everyone always seems to think that because I am a travel nurse, that I am on the path to becoming millionaires. In fact, I think most people think that about most nurses in general- that we are extremely well paid. I don't know about you, but given what we deal with on a daily basis, hospitals could do better…Anyways, I digress…
Depending on factors such as location, facility, and agency, I am usually are paid a little more than the higher paid/senior staff nurses at a facility. Pay rate is usually stated as a blended rate- a combination of taxable hourly wage, housing stipend, and per diem stipend. I like to ask my recruiter directly for a copy of the pay breakdown. A lot of nurses don't even know they can ask for this. The recruiter cannot say no, and if they do I would recommend finding a different recruiter or, if possible, agency. Keep your eyes peeled for a future article on how to have this conversation with the least amount of awkwardness possible.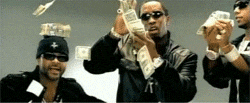 Higher paying states (ahem, cough, cough…California) often have higher paid nurses. Hard to fill positions are also hire paid. This may be because the facility is in a more remote area or maybe the location just isn't super popular. That doesn't mean it's not awesome. I see it as a chance to explore uncharted territory.
The biggest bonus as a travel nurse is the tax break. I am able to claim a permanent tax home and qualify as a 'temporary worker'.  Travel nurses are only taxed on about 50% (or less) of their blended rate.
Learning Experience
I also have been exposed to other ways of practicing or different perspective in medical care. I have worked in 1100 bed level I trauma centers and small urban hospitals with only 180 beds. In the larger hospitals I am usually given the less sick patients, while I've seen the smaller hospitals take advantage of my advanced knowledge and give me the sickest patient in the unit (not that I am complaining!). Thankfully my experience allows me to jump into almost any situation and feel comfortable. But, I gained that experience through travel nursing (at least, in part). The more I found myself out of my comfort zone, the more comfortable it became.
I have also found that I have to let go of the OCD a little. You have to be open to "their way" of doing things. I am not saying that I change my practice (this foundation is so important!), but if unit staff prefer to put the SCD (sequential compression device) machine always on the right side of the bed, not the footboard, I put it on the right side of the bed. As long as patient safety isn't compromised and it's not something that will throw off my entire routine- I smile and say "no problem".
Meeting New People
Every time I start  a new travel contract I know it means a new opportunity to meet some really cool people and attract new experiences. And that makes me really happy and excited!! I once took a trip to Cuba with a staff nurse from a small hospital in northern Massachusetts where I worked as a travel nurse. We had both had boy troubles and she called me up and asked if I wanted to take a vacation. We had worked together maybe 5 times during my assignment, but we always clicked. Cuba was one of the best vacations I have ever taken, and she became a very good friend. Hey Jenna Hey!!
I still keep in touch with a few girls I met almost 10 years ago in California! Fellow travelers help me adjust to a new facility together and  we use each other as a support system. The best is having another traveler on your assigned unit.
I took a 10-hour road trip to Big Bend National Park with another traveler that I met in Houston. We had a blast and have seen each other multiple times post assignment. (Miss you Alicia!! Can't wait to meet up out west! ?)
I've ended up with some lifelong friends and really cool places to visit. It's nice to have friends scattered all over to have a bed or couch to sleep on if I  want to go back and explore my former stomping grounds.
A lot of travel nurses say this the best part of traveling. The ability to connect with people from totally different cultures within our own country is fun and there is always some sort of positive takeaway from the interactions that take place.
Why you should Become a Travel Nurse
Whatever your reason is for becoming a travel nurse, congratulations and welcome to an amazing new chapter in your life. I have overcome challenges and have had moments where I would have paid someone to take me back to my comfort zone. I have become a better nurse and better human through my experiences as a travel nurse.
Travel nursing showed me the possibility of living life on my own terms- exploring new places, getting paid decent money, and dictating my time off. These benefits far outweigh any cons associated with travel nursing (and there aren't many that can't be overcome!). Which is why I am doing it again! I can't wait to begin traveling again! This time I am going with a friend and we have some super awesome and unique adventures planned. Keep following along for updates on my application process and my journey across the US to the west.