Celebrating Pride month means celebrating the freedom to be you, to be accepted, and to be PROUD of you who are. Pride is promoting dignity, self-affirmation, and equality for all regardless of sexuality. It's a positive stance against discrimination and violence, and letting love guide you. 
To help celebrate diversity and inclusion, Vivian as compiled a list of the top 8 LGBTQ+ friendly cities in the US: 
San Francisco, California- San Francisco has long been a gay-friendly city, maybe the friendliest in the world. San Francisco is known for its Castro district, filled with rainbow flags and open, welcoming people. San Francisco is colorful and open to whatever your sexuality is, wherever it may fall on the spectrum. San Francisco means passing three drag queens, a person in backless chaps, and a girl dressed as a rainbow hula-hooping, all on your way to your morning cup of expensive, but worth it, coffee. Vivian always has jobs in the Bay area, so start your search today!
Atlanta, Georgia- Atlanta has fast become a hot spot for the southern LGBTQ+ community. People from the south with non-straight sexualities have been flocking to the 'Hollywood of the South' for its more welcoming atmosphere than some of the nearby states and cities. The gay scene is centered around Piedmont Avenue NE and 10th St NE in midtown Atlanta. Blakes, a 30 year strong gay bar, is in this area, as well as many other LGBTQ owned businesses. Atlanta has a decent public transportation system and is always in need of healthcare professionals!
Portland, Oregon- If you've never heard the phrase 'keep Portland weird', you may not understand the truly eclectic scene in the city. Portland is friendly and welcoming to people from all walks of life, all sexualities, all social classes, and is known for being one of the country's most progressive cities. There isn't just one area of Portland that is LGBTQ+ friendly, but the whole city. Two favorite LGBTQ+ spots are Sante Bar, a piano bar with singalongs and cabaret, and Local Lounge, serving the famous LGBT (lettuce, guac, bacon and tomato) sandwich. Check out all Portland has to offer while working your next job in a fabulous location!
Denver, Colorado- Capitol hill is the center of this long-standing pride proud city of the west. Denver is known for its gay rodeo and queer film fest-  and has long been a place for the LGBTQ+ in west of the Mississippi. The River North Arts District is another hub of activity filled with culture and gay-owned businesses. Denver is a welcoming city (aside from the traffic!) and  you'll find people accept you whether you're straight, gay, trans, or maybe you're just not sure. Denver is a melting pot of people that promote acceptance and inclusion. 
Minneapolis, Minnesota- Minneapolis isn't always the first place that comes to mind when thinking about LGBTQ+ friendly cities, but the city has a long history of welcoming and celebrating the gay community. They had their first pride march in 1972, and Minnesota legalized gay marriage in 2013, two years before the Supreme Court. The Lyn Lake neighborhood is artsy and filled with LGBTW owned businesses. It's also home to the Bryant-Lake Bowl and Theatre, where patrons can eat, drink, and catch a film or cabaret show. The cost of living in Minneapolis is lower compared with some of the other cities on this list, making it a great place to work and save some money for your next adventure!
St. Petersburg, Florida- St. Petersburg has been on the gay-scene radar for years now and the LGBTQ+ community has a rare 'perfect' score on the Human Right's Campaign Index. Between the vacationers and retirees, St. Petersburg is brimming with folks of all sexualities. The city boasts Florida's largest gay pride parade, ending with a deafening display of fireworks over the downtown waterfront area. There are loads of gay-owned B&Bs and coffee shops for those looking for a weekend escape. For those looking to move there, the Broadwater district is a private community near the beaches where you can find a 2-3 bedroom home starting in the low to mid $300,000s- which is pretty cheap for beach living!
Austin, Texas- Texas isn't known for its progressive attitudes or liberal politics, but Austin stands out as a unique city in the south. Austin has been welcoming the LGBTQ+ community for years. There isn't just one area of the city, and you're likely to see gays, lesbians, trans, queers, and any other sexuality you may think of during a daily stroll through downtown. Austin has an LGBTQ Chamber of Commerce, multiple pride parades, including Queerbomb- a radical, anti-corporate pride celebration. Austin has tons of culture and an insane music scene that draws people from all over the world!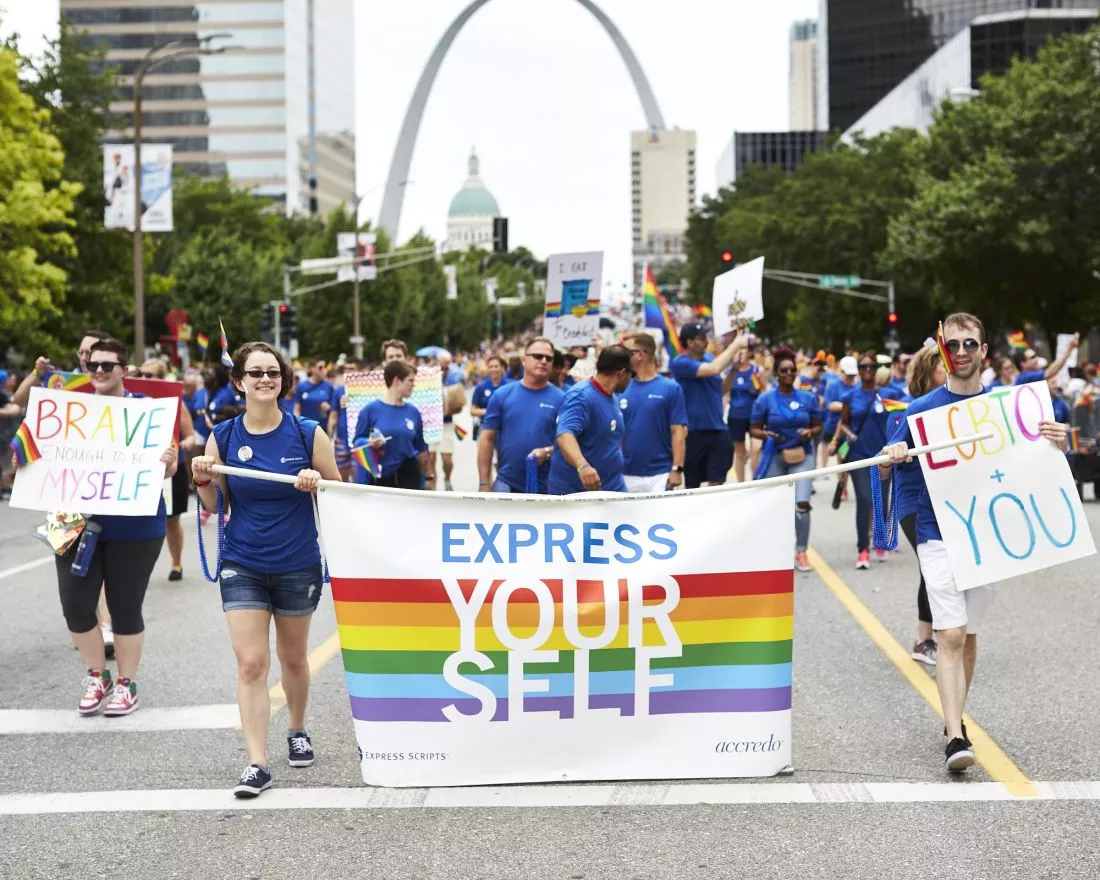 St. Louis, MO- Another surprise appearance on the list, St. Louis has several gay-friendly neighborhoods, including the Grove. One of the several 'gayborhoods', the Grove is filled with gay bars and clubs blasting anything from show tunes to dance music. LGBTQ+ folks search out St. Louis for a haven in the red state for it's fun atmosphere, multiple pride celebrations, and friendly people. If you've ever met someone from St. Louis, chances are you just can't understand how they are sooooo nice. And, you can find really affordable homes here- 2-3 bedroom homes start in the low to mid $200,000 range. Start your job search in St. Louis with Vivian!